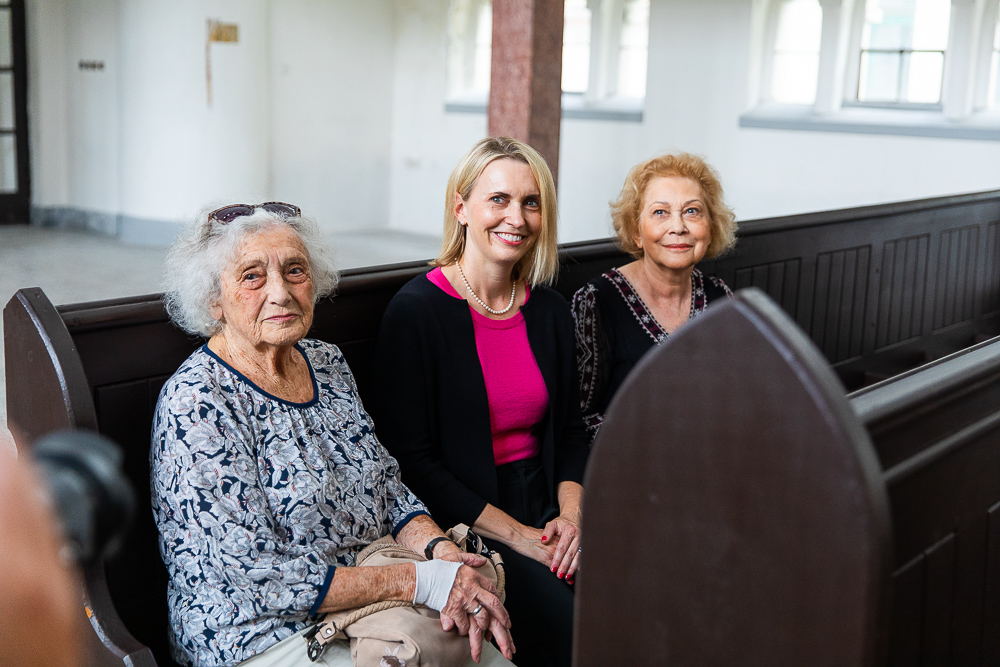 The US Ambassador to Slovakia Bridget A. Brink visited the Trenčín region for the first time. During the past weekend, she visited the cities of Trenčín and Trenčianske Teplice. She also visited the synagogue in Trenčín, which she overlooked in the company of members of the Jewish Community. The history of this unique place, as well as the restoration project, which is gradually beginning, was introduced to the American Ambassador by president of community Oľga Hodálová.
"The synagogue is its place, with a strong story that is still being written. I am very glad that we were able to bring him closer to the ambassador and her team and that we found understanding, empathy and enthusiasm for our vision, "she said.
The oldest member of the Jewish community - Nora Guttmann - also attended the meeting in the synagogue. Born in Trenčín, she is one of the few inhabitants of the town who return home after the Second World War. "The highlight of my visit was a meeting with Holocaust survivors in the synagogue in Trenčín. Their stories and experiences were very moving and I believe that the synagogue, after its reconstruction, will become a vibrant center of culture in the heart of Trenčín, "said Bridget A. Brink.