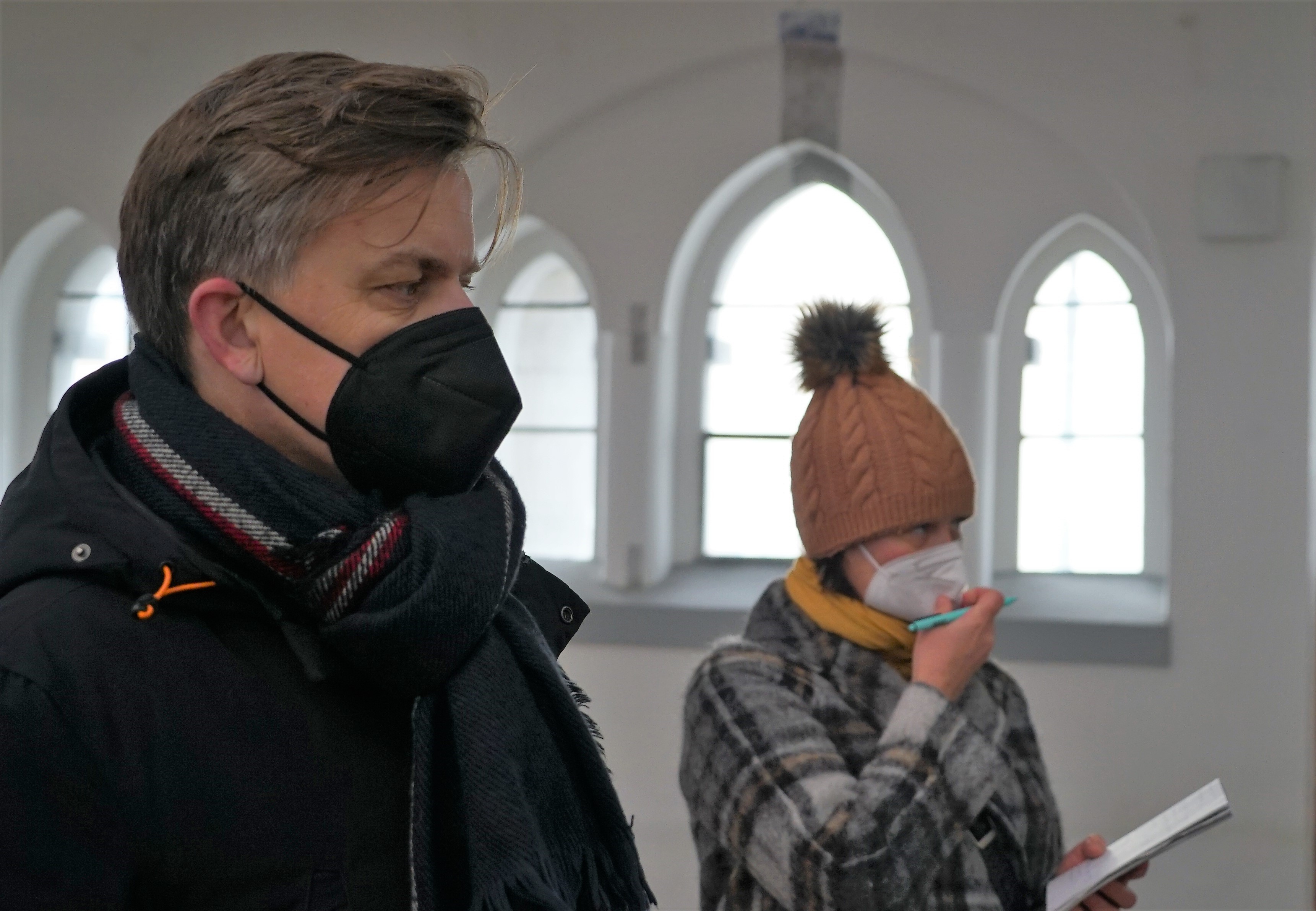 Trenčín is one of the three Slovak cities applying for the title of European Capital of Culture in 2026. The international commission, in charge of selecting the winner, visited Trenčín. During her several-hour program, she also visited the synagogue, one of the key partners in the whole project.
The delegation of experts welcomed in front of the synagogue Oľga Hodálová, President of the Jewish Community in Trenčín. She presented the renovation project that awaits the building in the coming years. "We are lucky to be among the constructions that have received financial support from the EEA Grants and the state budget. We received a contribution of almost 900 thousand euros, plus the mandatory participation of the Jewish religious community is another 110 thousand euros. Our renovation project was evaluated as the second most successful within the given scheme," Hodálová emphasized.
Next year, construction work will begin on restoring the interior, restoring the main wall where Aron Kodesh was located. Subsequently, a modern cultural center will start operating in the synagogue, which will also include a unique exhibition of Jewish culture of Middle Považie. "In a way, we will go back to what worked for us years ago, but we had to interrupt it due to the poor condition of the building - so we return to organizing exhibitions, discussions, workshops or discussions. We want the synagogue to become a place of meeting, tolerance, convergence of cultures," confirmed the president of Jewish Community in Trenčín. The Trenčín 2026 project is therefore perceived as very important. "We are one of its key partners and it is of great importance to us also because it does not forget about minorities. On the contrary, it wants to show as much as possible their cultural diversity, uniqueness, originality," concluded Hodálová.
In addition to Trenčín, Nitra and Žilina also want to become the European Capital of Culture in 2026. Which city will win a prestigious title should be known on 10. December.